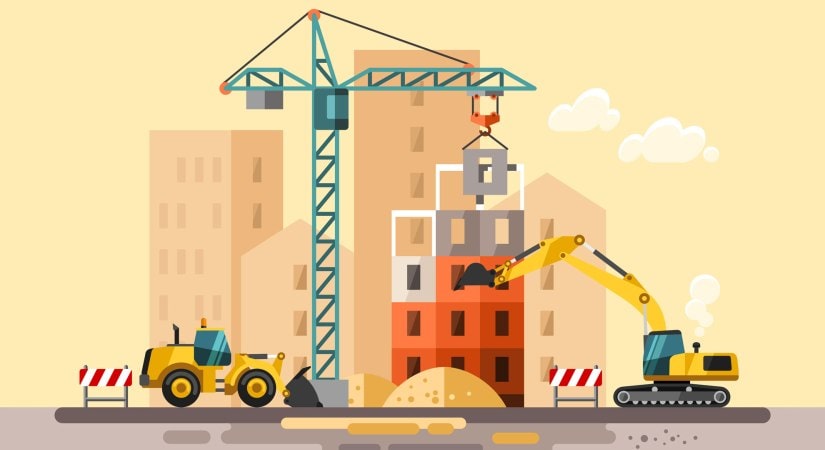 If you are looking for some highly interesting construction dissertation topics, you have visited the right place. Here, you can find a range of construction research topics for your research project.
Along with the list of construction dissertation topics and research topics on construction, we also help in formulating your objectives, proposal, literature review, methodology, and analysis. You can also explore the list of building surveying dissertation topics to get more ideas for your dissertation topics.
List of Construction dissertation topics
Exploring a forward-thinking solution to the housing crisis in Australia by evaluating the modern methods of construction..
A study of innovative solutions in the construction industry reviewing the events and trends of 2014 to 2018.
Exploring the driving factors of construction industrialisation development in the developing countries.
An evaluation of the traditional methods for maintenance of mud houses to promote environmental sustainability in Nigeria.
Analysing the solution for future designs using techniques from vernacular architecture in developing countries.
Investigating and identifying the key indicators for sustainable construction materials.
An analysis of user criteria in the context of sustainability of modern methods of construction based on wood.
A literature review on dilemmas faced by the architects and designers related to the paradigms of sustainable development.
The importance of materials management in construction – an exploratory study.
A comparative analysis of the modern practices in project management of engineering and construction projects in the UK.
A review of some of the factors leading to construction project delays.
Exploring government construction projects in Australia and finding ways to improve the construction contract management.
The study of virtual information modelling acceptance based on project management knowledge areas.
Analysing the importance of cost management in construction projects.
Evaluating the effects of cost overrun in construction projects.
Studying the importance of construction health and safety management and its impact on the success of construction projects.
Reviewing the simulating uncertainties in the construction projects.
Analysing the new measures of circular economy thinking in construction companies.
Investigating the losses and productivity parameters in construction projects.
Studying the recent trends related to construction automation.
A study on the green tunnel construction technology and application.
An analysis of the construction technology of roof steel structure in developing countries.
How is technology shaping the future of the construction industry around the world?
What are the political and economic risks in international construction projects?
An evolution of the modular construction industry growth and its impact on the built environment.
Analysing the impact of IT technology convergence innovation on the performance of construction projects.
Topic With Mini-Proposal (Paid Service)
Undergraduate: £30 (250 Words)
Master: £45 (400 Words)
Doctoral: £70 (600 Words)
Along with a topic, you will also get;
An explanation why we choose this topic.
2-3 research questions.
Key literature resources identification.
Suitable methodology with identification of raw sample size, and data collection method