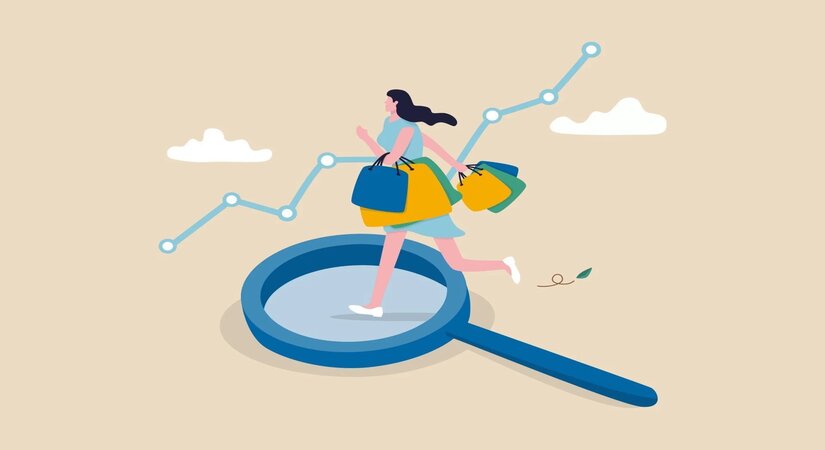 Some of the most interesting dissertation topics on consumer behaviour are listed on this site. The list of dissertation topics on consumer behaviour is developed based on emerging concepts and ideas in the field of business and marketing. Consumer behaviour is a vast area to study and has gained the attention of researchers belonging to different fields.
The project topics on consumer behaviour and research topics on consumer behaviour are listed down, and we can also help in completing projects according to your requirements. You can explore the dissertation, project, and research topics to carry out your study.
A list of Dissertation Topics on Consumer Behaviour
How online shopping consumer behaviour affects the high-street shopping patterns in the UK?
Examining the differences between male and female customer psychologies.
Analysing how advertising stimulates excessing consumption patterns.
To conduct a literature review on the importance of understanding customer needs.
Exploring the differences in consumer buying patterns considering different consumer characteristics.
Are the consumers willing to pay a premium for convenience?
Comparing the factors influencing consumer behaviour related to clothing brands in the UK.
Evaluating the country of origin effects on consumer buying behaviour.
Studying the impact of brand association on consumer buying behaviour in the sports industry.
Examining the impact of advertising media on consumer purchasing behaviour related to food and beverage products.
To explore the factors affecting consumer's purchase decisions in the UK's retail market.
A quantitative study on how online shopping trends have affected the profitability of leading retailers in the UK – A case study of Tesco.
Studying the impact of trends in consumer's food behaviour contributing to the development of marketing strategies in the fashion industry.
A review of twenty-five years research of the consumer behaviour study in different markets.
Does e-marketing influence consumer purchase decisions?
Analysing and comparing the strategies used by luxury brands to influence consumer behaviour.
Examining the role of information technology in revolutionising the marketer's approach to motivate and influence consumers.
Assessing the impact of integrated marketing communication on consumer impulsive buying behaviour.
A literature review on the impact of branding on consumer behaviour.
Importance of ethics in building and maintaining relationships with the consumers.
The role of innovation and creativity on consumer behaviour and perceptions.
Qualitative analysis of the impact of loyalty schemes on consumer purchasing decisions and loyalty.
Impact of cross-cultural marketing on the marketing techniques used to attract and influence consumers.
A literature review on the effects of globalisation on customer behaviour.
Consumer, customer and perceived value: past, present and future.
Examining the environmental orientation of consumer behaviour: motivational component.
Impact of the external stimuli on the impulsive buying behaviour of consumers.
Studying the female consumer behaviour towards jewellery products in Asian countries.
Topic With Mini-Proposal (Paid Service)
Undergraduate: £30 (250 Words)
Master: £45 (400 Words)
Doctoral: £70 (600 Words)
Along with a topic, you will also get;
An explanation why we choose this topic.
2-3 research questions.
Key literature resources identification.
Suitable methodology with identification of raw sample size, and data collection method