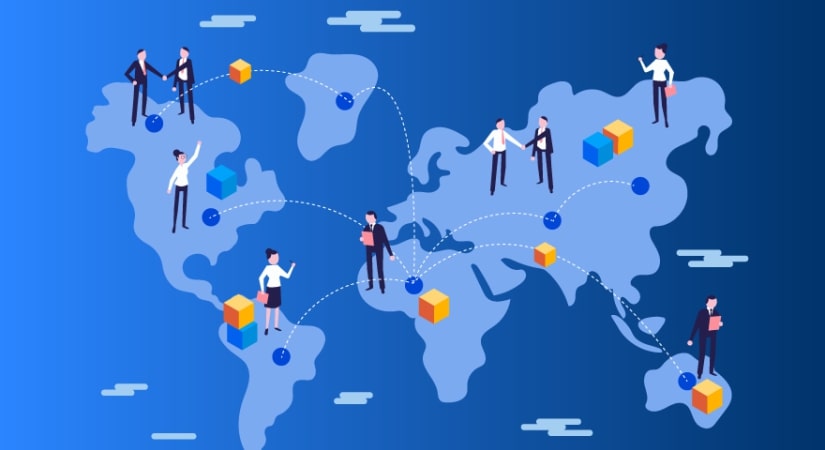 With time, the business world has evolved, and globalisation has contributed to bringing revolutionary changes in the field of business. With the increasing internationalisation, the scope and area for research in the field of international business have increased.
We have listed down some very interesting and unique international business dissertation topics to help you in choosing a workable topic. The following list of research topics on international business are developed to help students in finding the best topic for their research project.
You can also check our other business related topics posts to have further options.
List of International business dissertation topics
An analysis of global migrants studying the implications for international business and management.
An overview of the recent trends and future challenges in international business, cities, and competitiveness.
Exploring the international business in the information and digital age.
A systematic review of the issues of international entrepreneurship.
Exploring the competitive advantage strategies based on network analysis.
Studying the internationalisation of African firms based on opportunities, challenges and risks.
An investigation of the changing retail trends: emerging opportunities and challenges in Asian countries.
A review of protectionism, state discrimination, and international studies onset of the global financial crisis.
Examining the evolution of entrepreneurial finance in the last 10 years.
A study of the emergence of impacts of mobile commerce – an exploratory study.
Evaluation of the emergence and evolution of blue ocean strategy through the lens of management fashion theory.
Studying the impact of organisational performance on the emergence of Asian American leaders.
The importance of designing a closed-loop supply chain for improving the sustainability of global business practices.
A literature review of strategies for winning and competing in the global market.
Exploring the concepts of populism and the economics of globalisation.
An analysis of how effective leadership can contribute to facilitating change in the international business context.
Studying the influence of cross-cultural differences on international marketing.
Analysing the implications of domestic reforms and international relations on international businesses.
A review of the effects of globalisation on Asian international retailing taking the case of IKEA.
An analysis of technology trends and their impact on the internationalisation of businesses.
A study of emerging trends in global business and its implications for economies.
Identifying the five major trends that are dramatically changing work and the workplace in this era.
The emergence of corporate social responsibilities and its importance for international businesses.
An analysis of the trade challenges at the world trade organisations .
Analysing the strategic challenges of outsourcing innovation in the global market.
Studying the evolving global strategic trends.
Exploring the policy challenges from closer international trade and financial integration.
Why do businesses internationalise? – a review of factor influencing the decisions to internationalise.
Topic With Mini-Proposal (Paid Service)
Undergraduate: £30 (250 Words)
Master: £45 (400 Words)
Doctoral: £70 (600 Words)
Along with a topic, you will also get;
An explanation why we choose this topic.
2-3 research questions.
Key literature resources identification.
Suitable methodology with identification of raw sample size, and data collection method