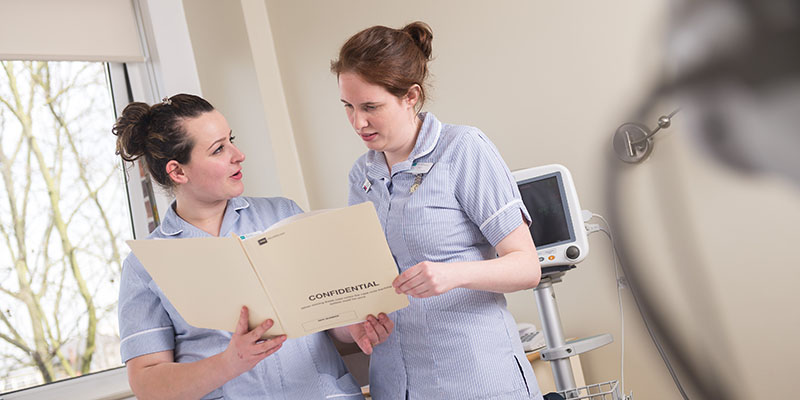 Before suggesting you dissertation topics in nursing, let me tell you why nursing is a very good degree to earn.
In my opinion, when it comes to educational investments, undoubtedly, earning a nursing degree is the best decision you have ever made. Nursing is a profession which has never-ending individual and professional rewards. By choosing to become a nurse, you have chosen to endow your life helping others, using skills that bring together technical knowledge with compassion and caring. The strong necessity of professional nurses throughout the world is a persuasive sign that this profession will remain a strong career path for many years to come.
However, to earn a nursing degree, you are required to submit a dissertation on a good nursing dissertation topic. Students who are pursuing a degree in nursing have multiple specialised fields to choose good research topics in nursing. Below is the list of fields you can look to find topics about nursing.
Critical Care Nursing
Mental Health / Psychiatric Nursing
Pediatric / Child health nursing
Geriatric / Older adults nursing
Obstetrical / Prenatal Nursing
Palliative care/ Hospice care Nursing
Clinical management
Public health
Community Health Nursing
Midwifery
Health Organisations
Evidence-based practice
Environmental Health
Occupational health and safety
Models and Theories in Nursing
List of dissertation topics in nursing
I have accumulated a list of nursing dissertation topics which you can use either you are writing an assignment, research papers, essays or are required to submit a nursing dissertation proposal. The list isn't a final one and I will add more research proposal topics for nursing students.
Role of Nurses in Pain Management in Patients Affected with Dementia.
The Effect of Stress on the Nursing Staff Working with the Mental Health Patients.
The Role of Physical Activity in Improving Cognitive Functioning and Neuropsychiatric Disturbances in Patients with Dementia.
High nursing staff turnover in a community hospital may jeopardise patient safety and fail to optimise performance at a small healthcare facility: examining causes and possible solutions.
Comparative analysis of private and national healthcare systems in the UK.
Risk management and needs assessment in health care.
The potential benefits of cognitive behavioural therapy plus standard care as compared to standard care alone in symptom reduction and recovery for patients with schizophrenia.
Improve and standardise the quality of care in the neonatal intensive care unit at KAMC: developing and implement standard concentrations of continuous infusion medication.
How effective is health care management of the elderly (above 65years) with dementia in the UK.
Competency of the Nursing Staff in Dementia Care.
Assessment of Experience, Training and Skills Required by the Nurses for the Patients Affected with Dementia.
The Role of Nurses in Improving the Cognitive Functioning and Neuropsychiatric Disturbances in Dementia Patients: A Case Study of United Kingdom.
A holistic approach to paediatric HIV/aids: is a holistic approach to antiretroviral therapy and basic healthcare a promising methodology in improvement of health in these infected children.
A holistic approach to paediatric obesity.
Mental health counselling in different cultures.
Has implementation of integrated mental health services in primary care programs positively impacted health outcomes among the mentally ill in developing countries?
Addressing the needs of rural youth: an analysis of mental health service provision in the rural context.
Adjustment and attachment in urban children of mothers with substance use, HIV, and mental health problems.
The relationship between an extended stay of a peripheral intravenous catheter and increased risk of complications including infiltration and phlebitis in paediatric patients.
An examination of the impact of current medical malpractice issues on the quality of obstetrical healthcare services. A case study.
Denominational support for clergy mental health.
The Role of Physical Activity in Improving the Mental Health of Patients with Dementia in Nigeria.
Pain Relief Therapies Used by the Nursing Staff for Mental Health Patients.
Critical Care Nursing in Mental Health Patients.
Topic With Mini-Proposal (Paid Service)
Undergraduate: £30 (250 Words)
Master: £45 (400 Words)
Doctoral: £70 (600 Words)
Along with a topic, you will also get;
An explanation why we choose this topic.
2-3 research questions.
Key literature resources identification.
Suitable methodology with identification of raw sample size, and data collection method